One of the reasons I love shooting 35mm film is to take advantage of the tiny negative. 24mm x 36mm is tiny compared to
6cm x 6cm and specially next to 8x10. Below we can see a side by side comparison of sizes of the negatives (left - 8x10 negative, right - strip of 135 film):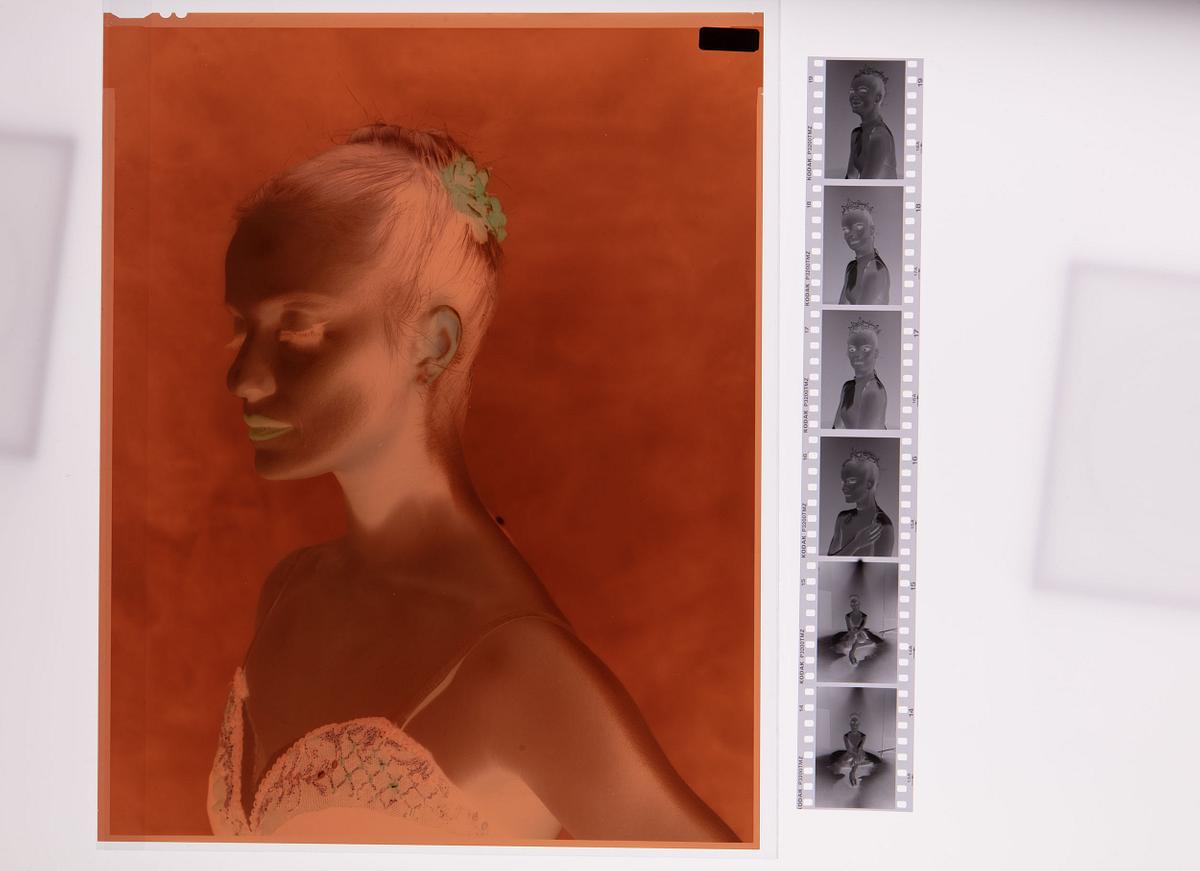 Generally, the larger the negative the cleaner and sharper the image will be. For me, shooting 35mm film means 2 things:
embracing the grain
embracing contrast

If I didn't want a grainy image, I would shoot a larger format or digital. But 35mm film excels in producing grainy and contrasty images if you choose to exploit it's small size which can also lead to having a lot of character and abstracting your subject. To further add more character to my images, I use 2 lenses that are more than 50 years old on an equally old but timeless Leica M3. My lenses of choice are: 

Leica Summaron 35mm with goggles
LEITZ ELMARIT 90mm f/2.8

With this combination, I made the creative choice to only use continues lighting (no strobes). Using continues lighting combined with the very low shutter noise from the Leica M3 can make for very intimate and relaxed portraits. Furthermore, since continues lights aren't as powerful as strobes I use a very fast film stock. My film of choice is Kodak's Tmax3200 film.

With shooting film, how it's developed greatly affects the results. For consistent results and to have more control, I now develop my own film. There's many options out there not only for chemistry but also on mixing times and techniques. My chemistry of choice is Tetenal. Here's a list of what I used: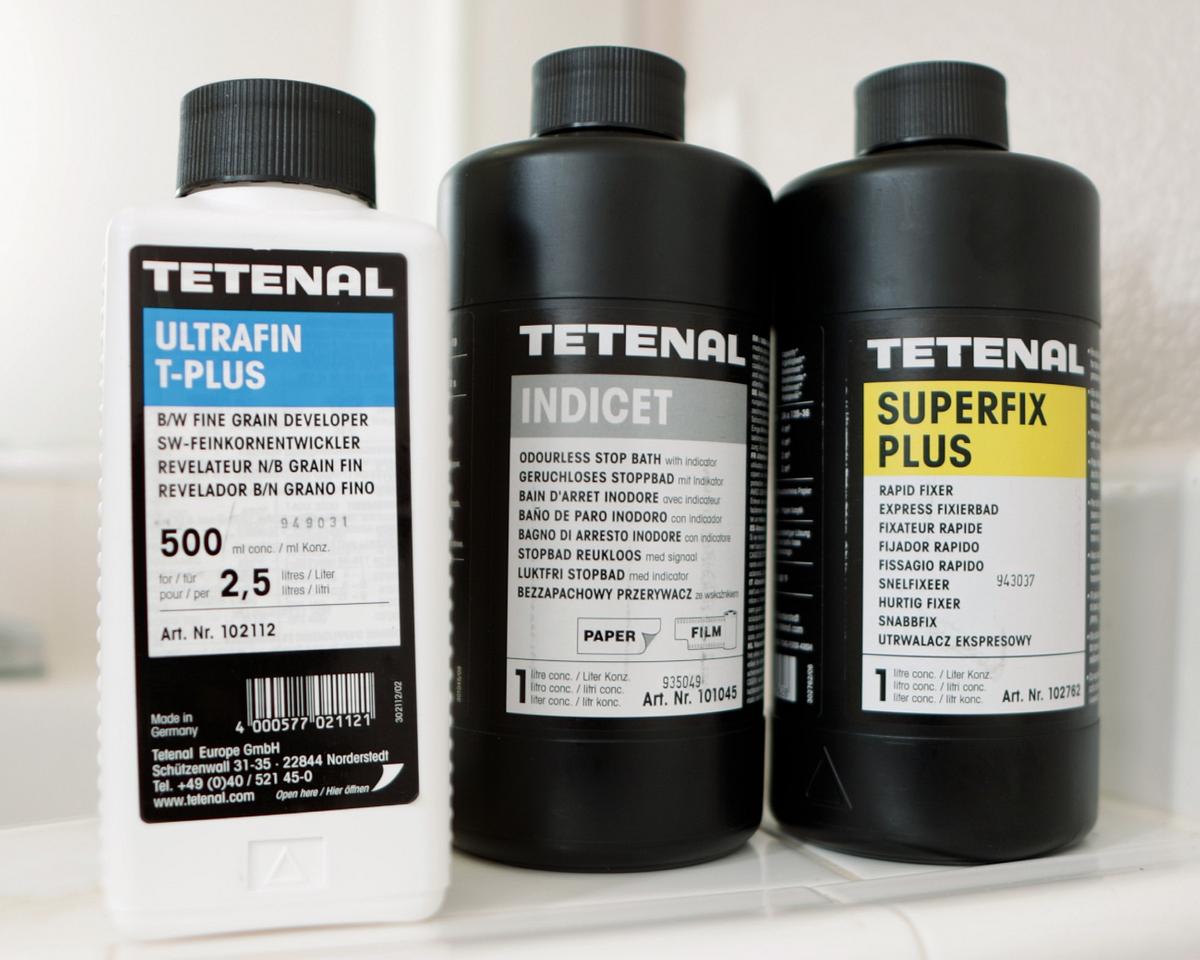 Chemistry:
Developer - Tetenal Ultrafin T-Plus
Stop - TETENAL Indicet stop bath with indicator
Fixer - Tetenal Superfix Plus 1
Wetting Agent - Tetenal Mirasol 2000 antistatic
available at:
https://tetenal.com/
https://www.freestylephoto.biz
Here is the table for the developing times. For creative purposes, I push Tmax3200 1 stop and develop it a higher temp to exploit the grain and contrast. The temperature I use isn't recommend but I'm personally happy with the results.
| | | | | | |
| --- | --- | --- | --- | --- | --- |
| Film | Developer | Dilution | ASA/ISO | TEMP | TIME |
| Kodak TMax P3200 | Tetenal Ultrafin T-Plus | 1+4 | 3200 | 68F | 8min 45seconds |
| Kodak TMax P3200 | Tetenal Ultrafin T-Plus | 1+4 | 6400 | 84F | 5min |
Shooting exteriors presents a number of creative options that aren't available indoors or in studio. If it's a clear sunny day with blue skies, I love using a Hoya 49mmRed #25AFilter for added drama. What a red filter does when shooting black and white film is that it turns anything blue, black. In addition, I also used a Hoya 49mm White Mist Glass Filter to add a glow to the images and counter all the contrast.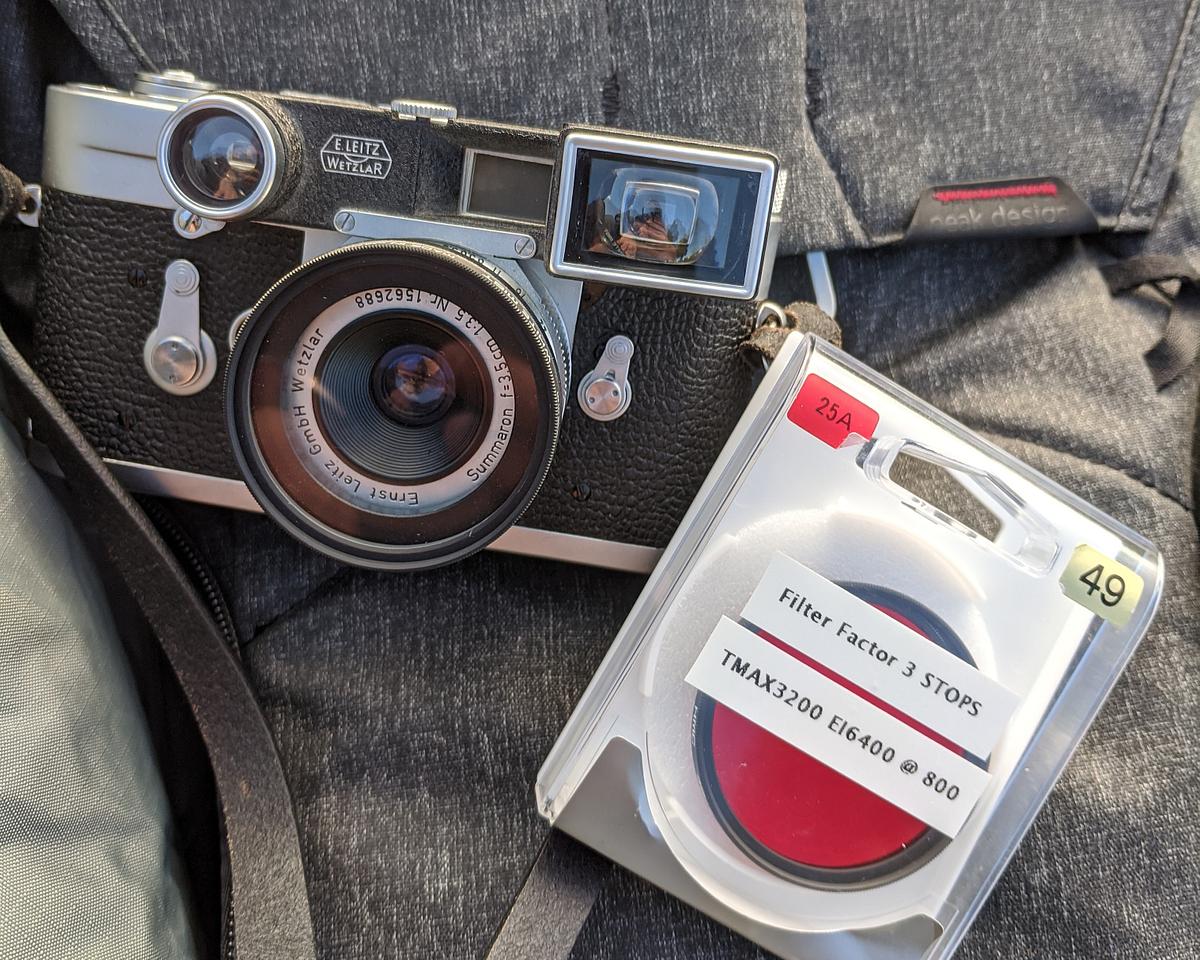 Filters Used:
Hoya 49mm White Mist Glass Filter
https://bhpho.to/2Z1bSqo
Hoya 49mm Red #25AFilter (HMC) Multi-Coated Glass Filter for Black & White Film
https://bhpho.to/2OgHrKF
39 to 49mm Threaded Step-Up Ring
https://bhpho.to/3pZaG2J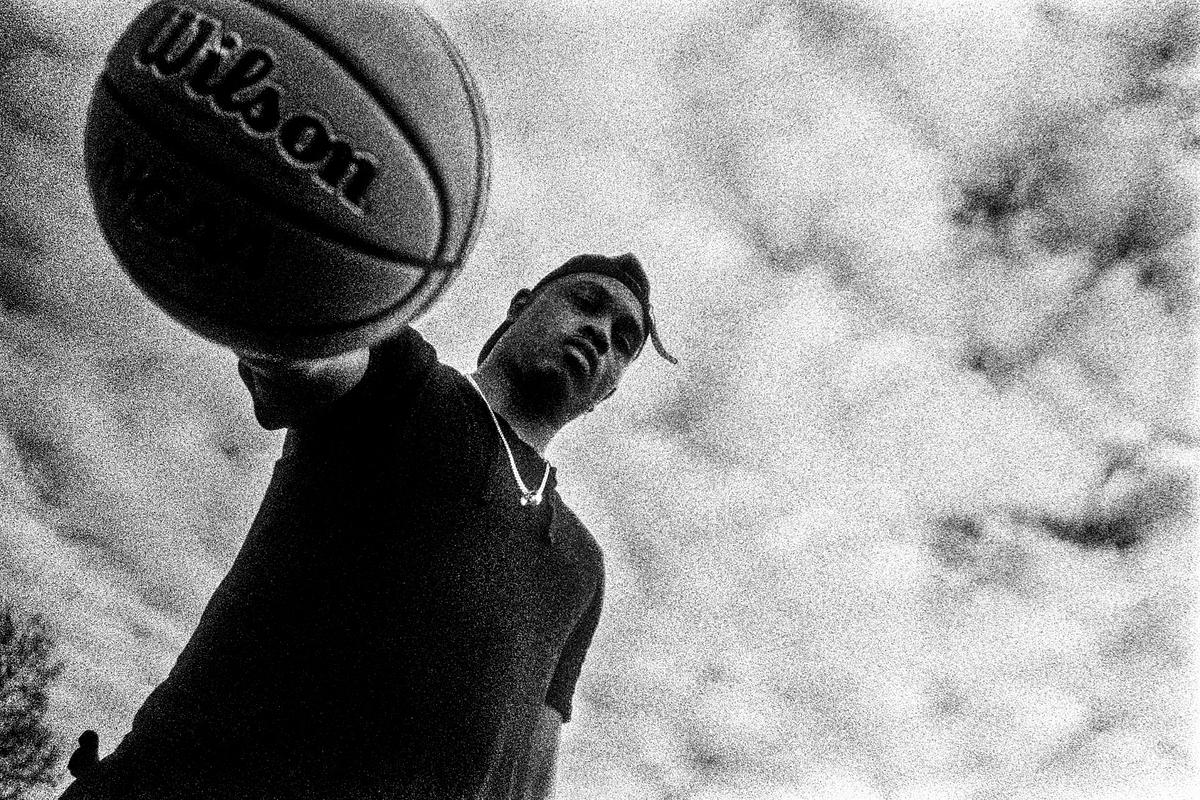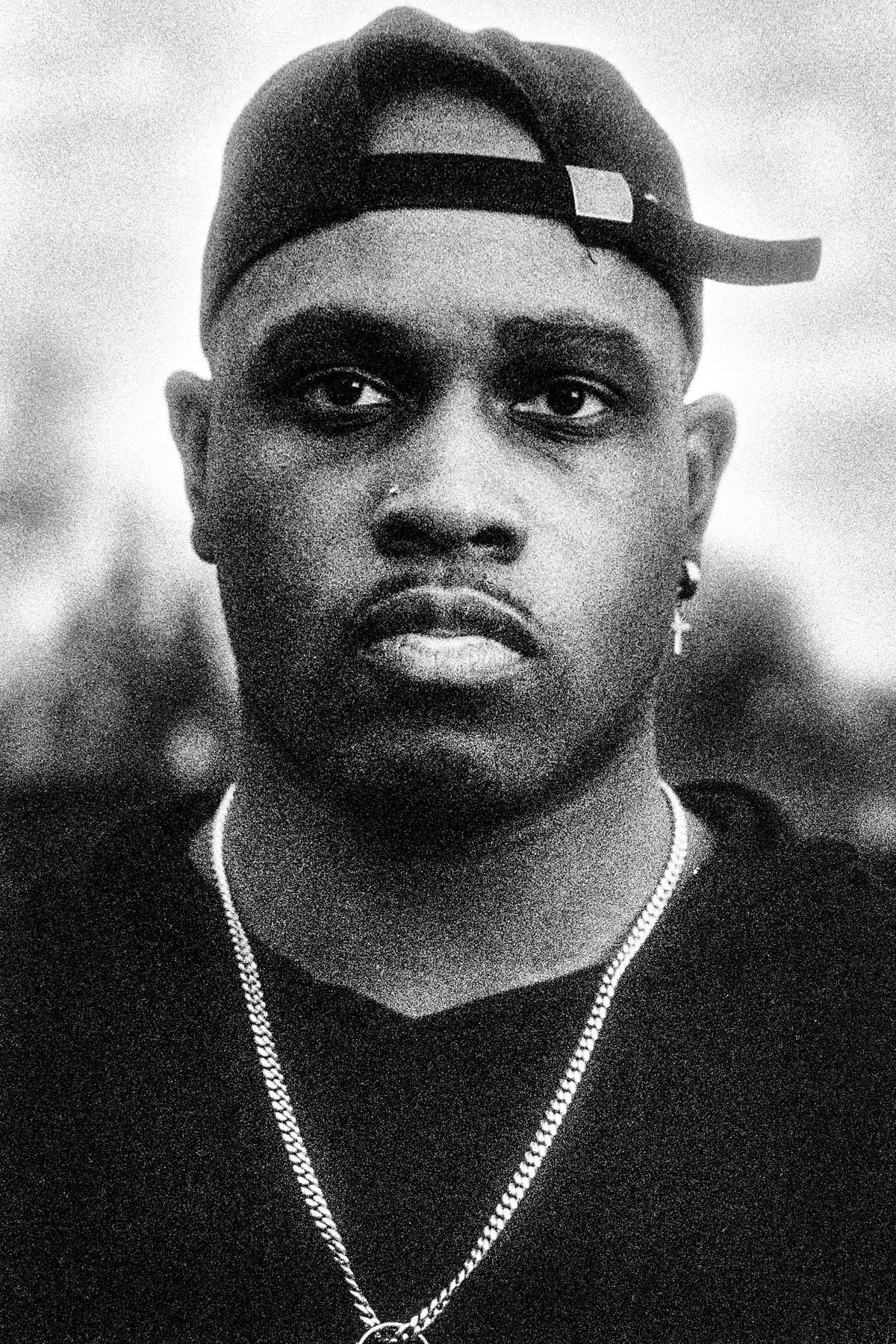 For lighting, I kept things simple during the day time. I just used 1 light panel to provide a slight fill and catch light in the eyes.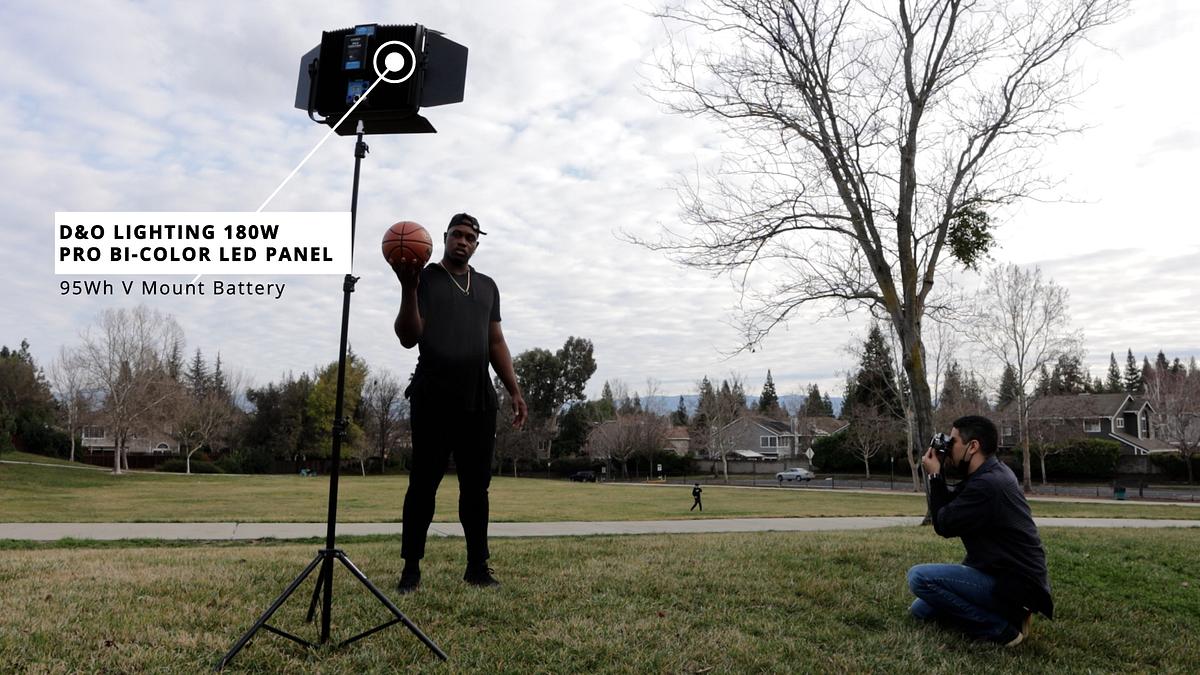 Lighting used: 
D&O Lighting 180W Pro Bi-Color LED Panel
D&O Lighting 95Wh V Mount Battery

We shot until night, and the basketball court we were at had no street lights which I absolutely loved because that meant I could 100% control how I lit it. For the night time shots, I added 2 Clx8's in addition to the Light Panel for a total of 3 lights.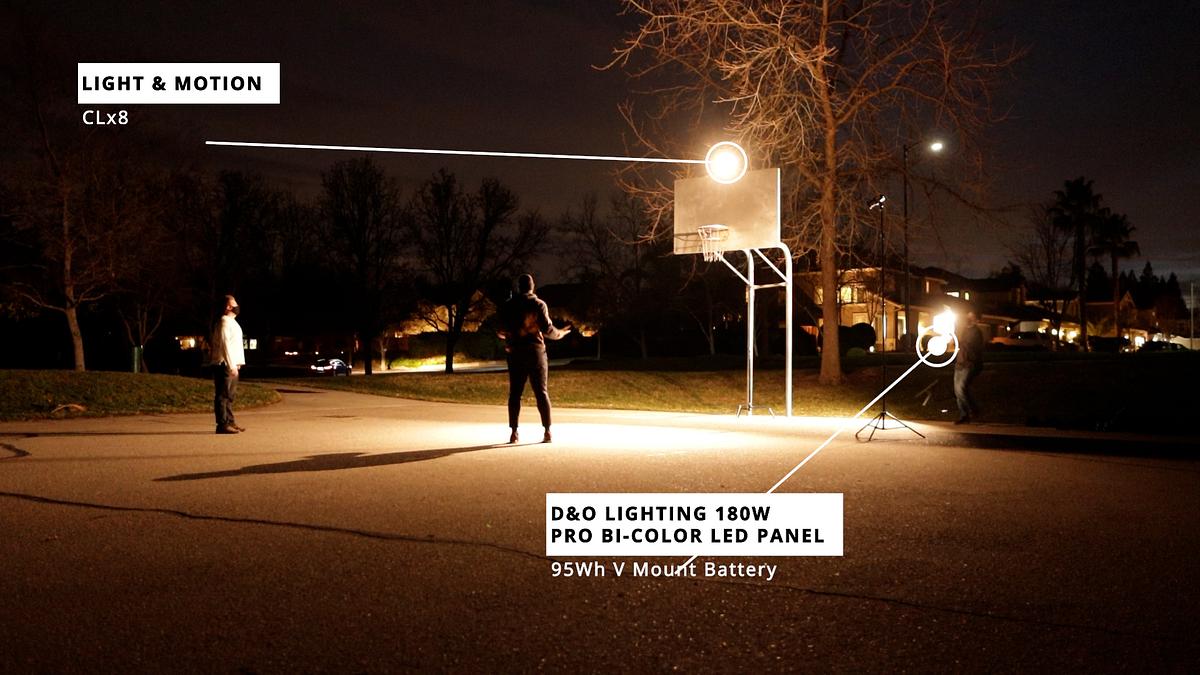 Light & Motion CLx8 LED Action Kit
https://bhpho.to/3aSeH2N

Below is a gallery of some of the images from this shoot. If you're interested in seeing the whole take you can watch the BTS video on the top of the blog post where I show how I shoot everything single frame from the roll. I absolutely enjoy shooting black and white film and using a range finder camera when time, schedule and budget permits. If you have any questions please comment below. What are some of your favorite film stocks? 
Talent - Tyler Idowu