Client: Milca Roja
Talent: Marina Jacoby - Miss Nicaragua 2016
Photographer/Director: AlexisCuarezma
BTS Video: Jason Tawiah
Assistant: Sasha Fierce

Final Assets: 4 images, 1 Motion Poster / Vertical Video
---
This photo shoot was very special to me for two reasons. Number one Milca Roja was founded and started in the same place as me, Nicaragua. Number two I got to work with Ms Nicaragua herself, Marina Jacoby.

Their headquarters are now based out of Miami. I flew out there for a few reasons. My friend Hueman highly recommended I go check out Art Basal with her for creative inspiration. And the second one was to setup a meeting with Milca Roja. I met with their president Javier who's super passionate about their brand.

I showed him my portfolio book and pitched him the idea of working with Marina on a shoot for them. He was familiar with who I was because of a personal shoot I did prior with her about the situation in Nicaragua. I showed him references in my portfolio book of visual styles that I thought would look great for Milca and thankfully he liked it so we moved forward with making the shoot happen.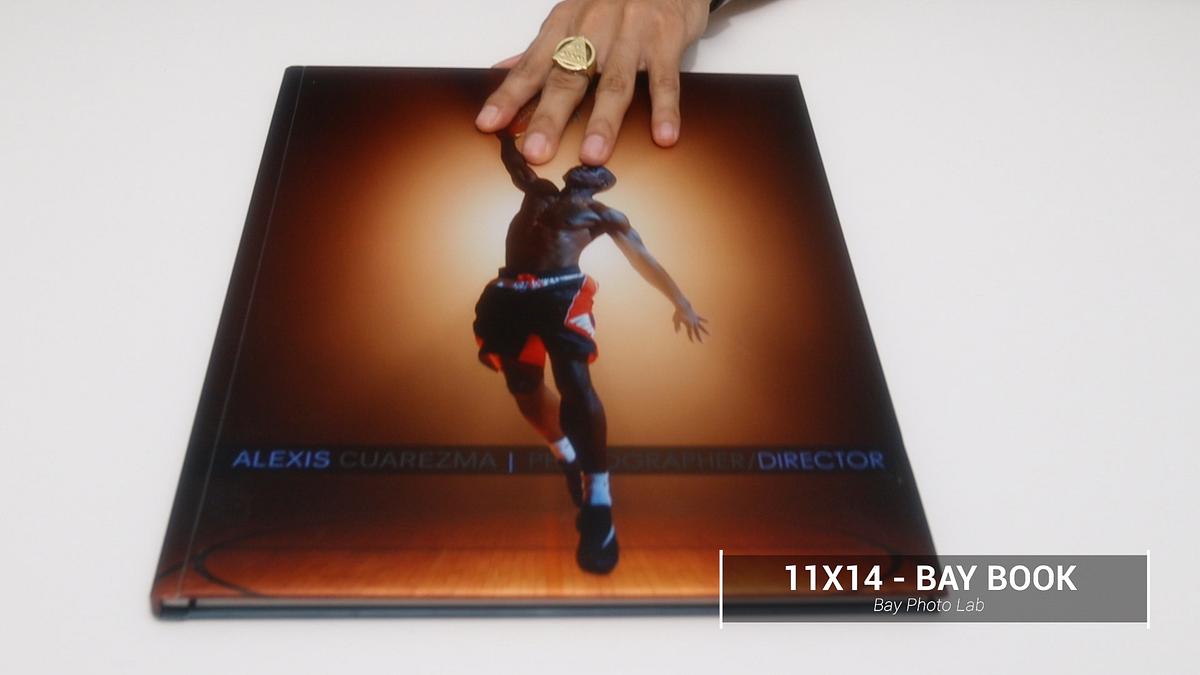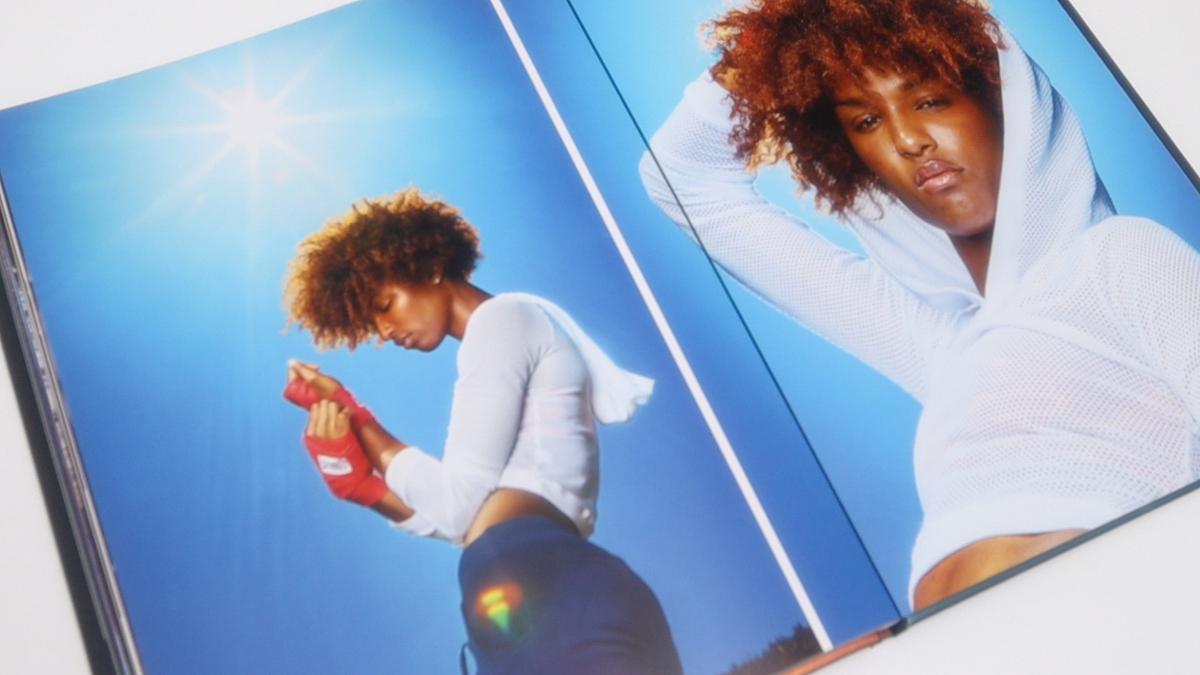 The shoot took place in Malibu, California. When scouting the location, I wanted a place that showed the ocean and also had palm trees. I wanted to have a feeling of getting away, relaxing and being refreshed, as one of their mottos is "disfruta Milca".

When I arrive on location one of the first things I do is Walk around with my light meter and measure the ambient lighting as conditions on the scouting day could differ greatly from the actual shoot day. This allows me to figure out how much gear I need to take out before I set anything up. When working on location having a minimal amount of gear allows you to be flexible, mobile and stay on schedule.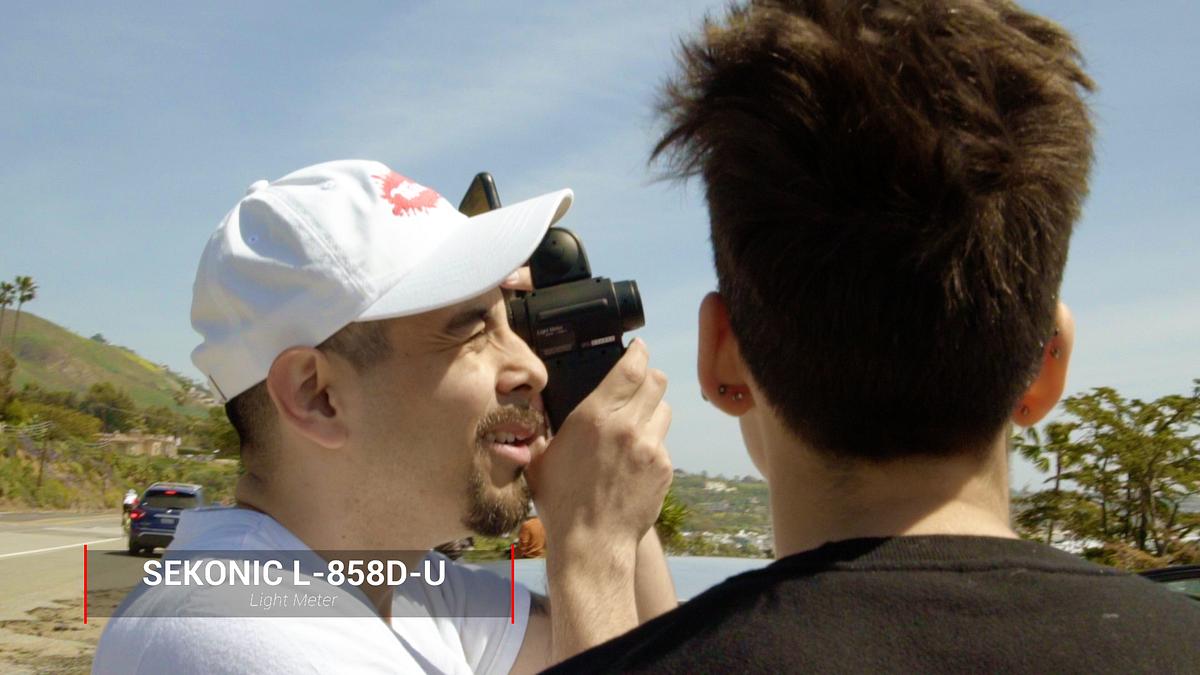 Sekonic Speedmaster L-858D-U Light Meter - https://bhpho.to/2BXb8qoCanon
5ds - https://bhpho.to/2JZMkCbCanon
EF 24-105mm f/4L - https://bhpho.to/2BVipqMSanDis...
128GB Extreme Pro CompactFlash Memory Card - https://bhpho.to/2K0YTx1

I wanted to have nice deep blue skies as that would compliment the colors of the brand. It was a clear day and the sky was reading at F22 so I knew I would have to use a lot of light to make all the colors pop. Sasha was assisting me that day so she helped set everything up.

When Marina arrived we already knew everything we would need to set up. I spoke to her before the shoot so she already had to run down of what we had planned.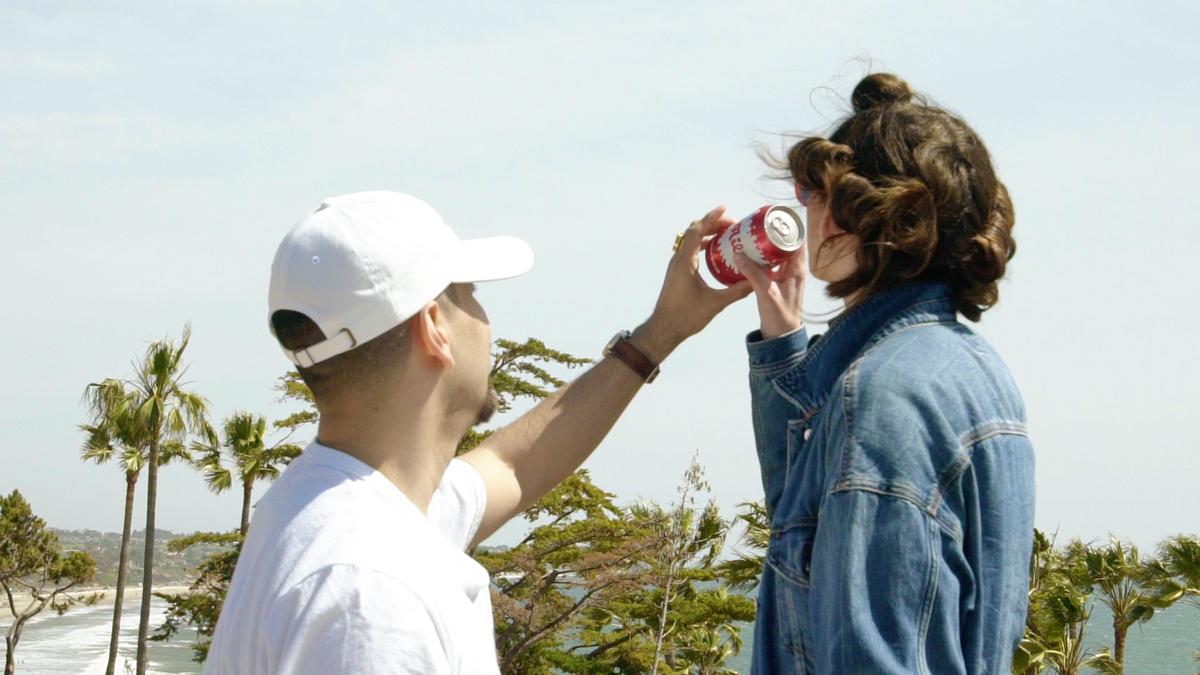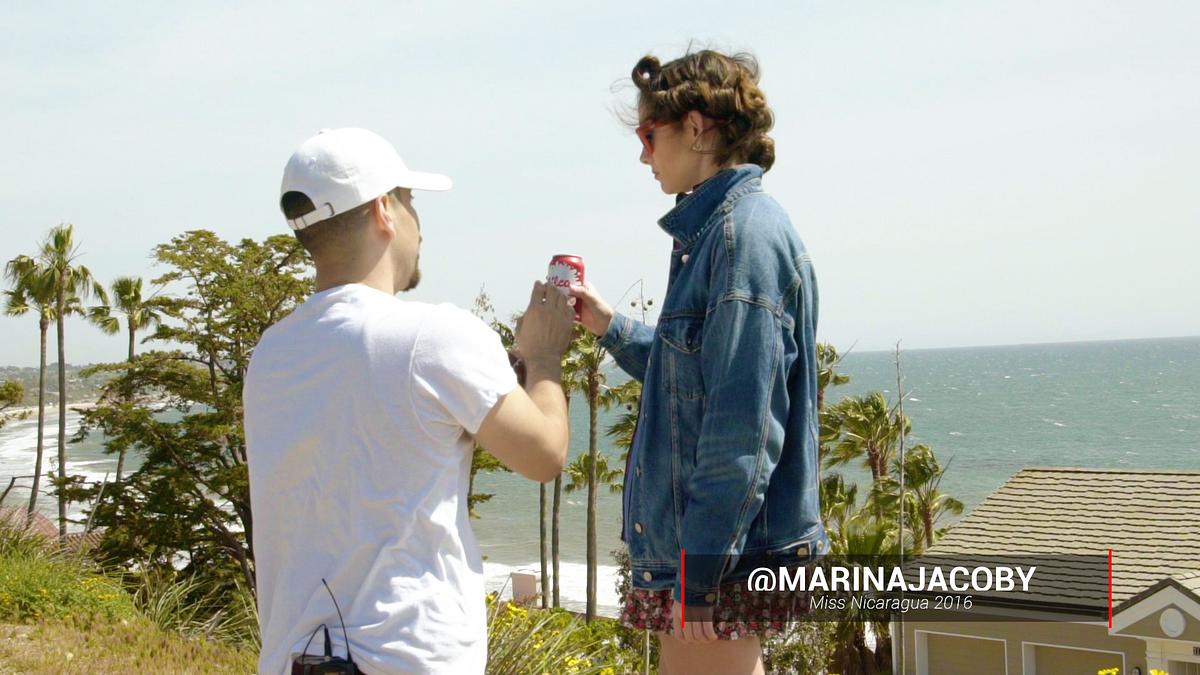 One of the things I always like to do with my talent is go over what we planned and kind of do a rehearsal and walk-through without any gear or lights. This lets me have zero barrier with them and I could talk to them one on one, explain the shots or listen to any ideas they may have without the pressure of having the lights and camera and everybody staring at them.

Once we start shooting they already have a clear idea of how the day will unfold and it helps everything go smoother. I did all this with Marina as soon as she arrived and before she changed wardrobe so she could keep on all her layers and jacket for as long as possible because it was a pretty windy day and I knew she would have to endure being cold once we started shooting.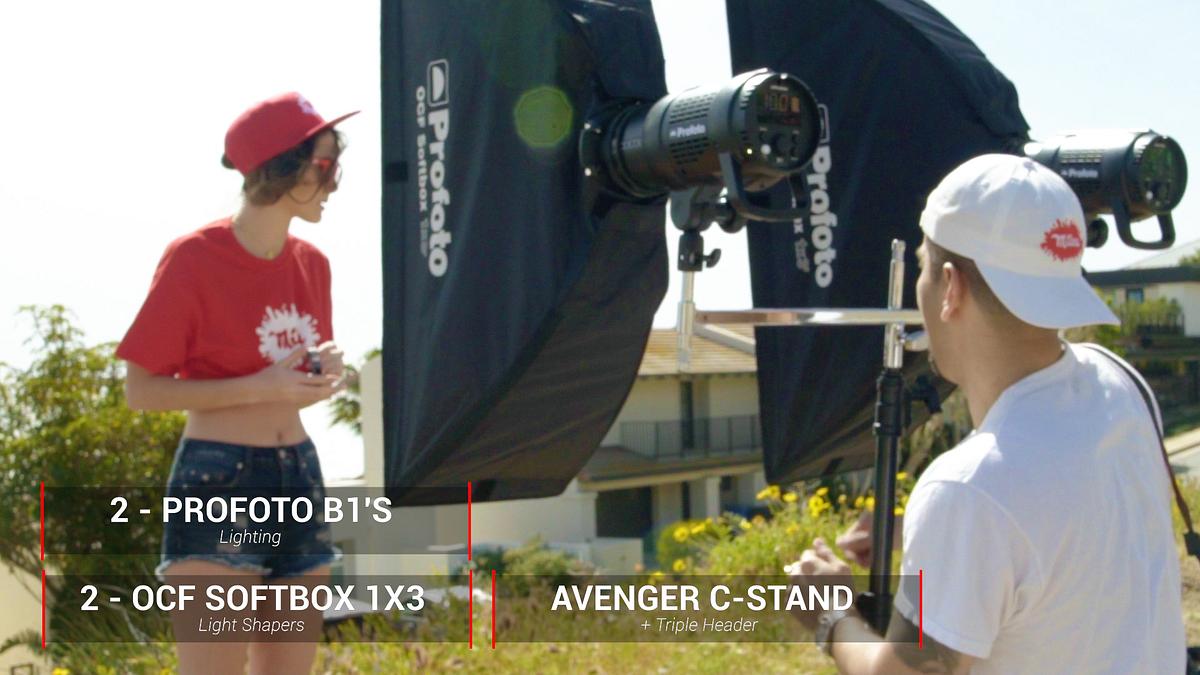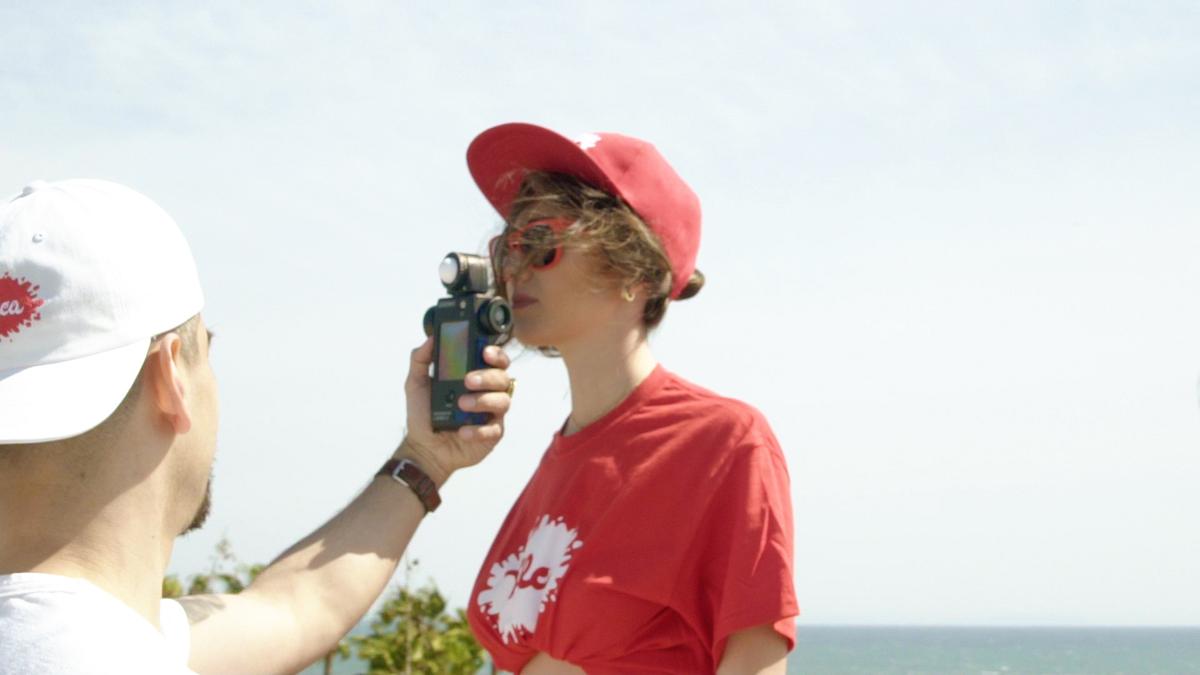 Once we were all done with that, the lights come out. Since I knew I needed to push F22, I used two b1's and to keep setup minimal, I used 1 c-stand with a triple header to mount them both on the same stand. Then I made adjustments, dialed in my exposure and started shooting.

Profoto B1X 500 AirTTL 2-Light Location Kit - https://bhpho.to/2BY43G2
2x Profoto OCF Softbox (1 x 3') - https://bhpho.to/2K1xQ4G
2x Profoto Speed Ring for OCF Flash Heads - https://bhpho.to/2JZjC4t
Profoto Air Remote Transceiver - https://bhpho.to/2BWaidF
Avenger C-Stand Grip Arm Kit (Black, 10.75') - https://bhpho.to/2K1ywqK
Avenger F900 Baby Triple Header - https://bhpho.to/2K3G1xm

From there I just refine everything we went over. I'll make small adjustment to her pose or my composition until we get the shot.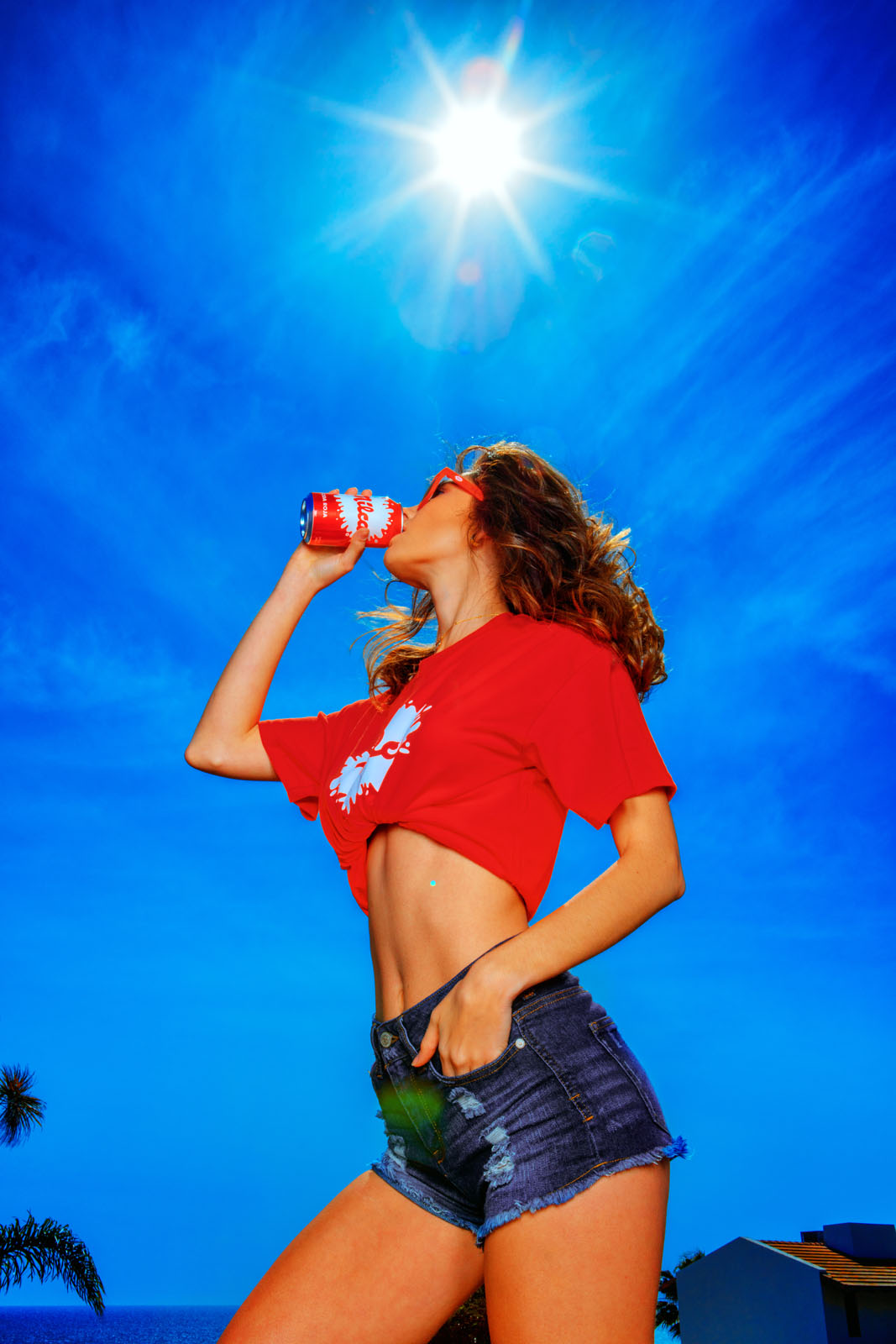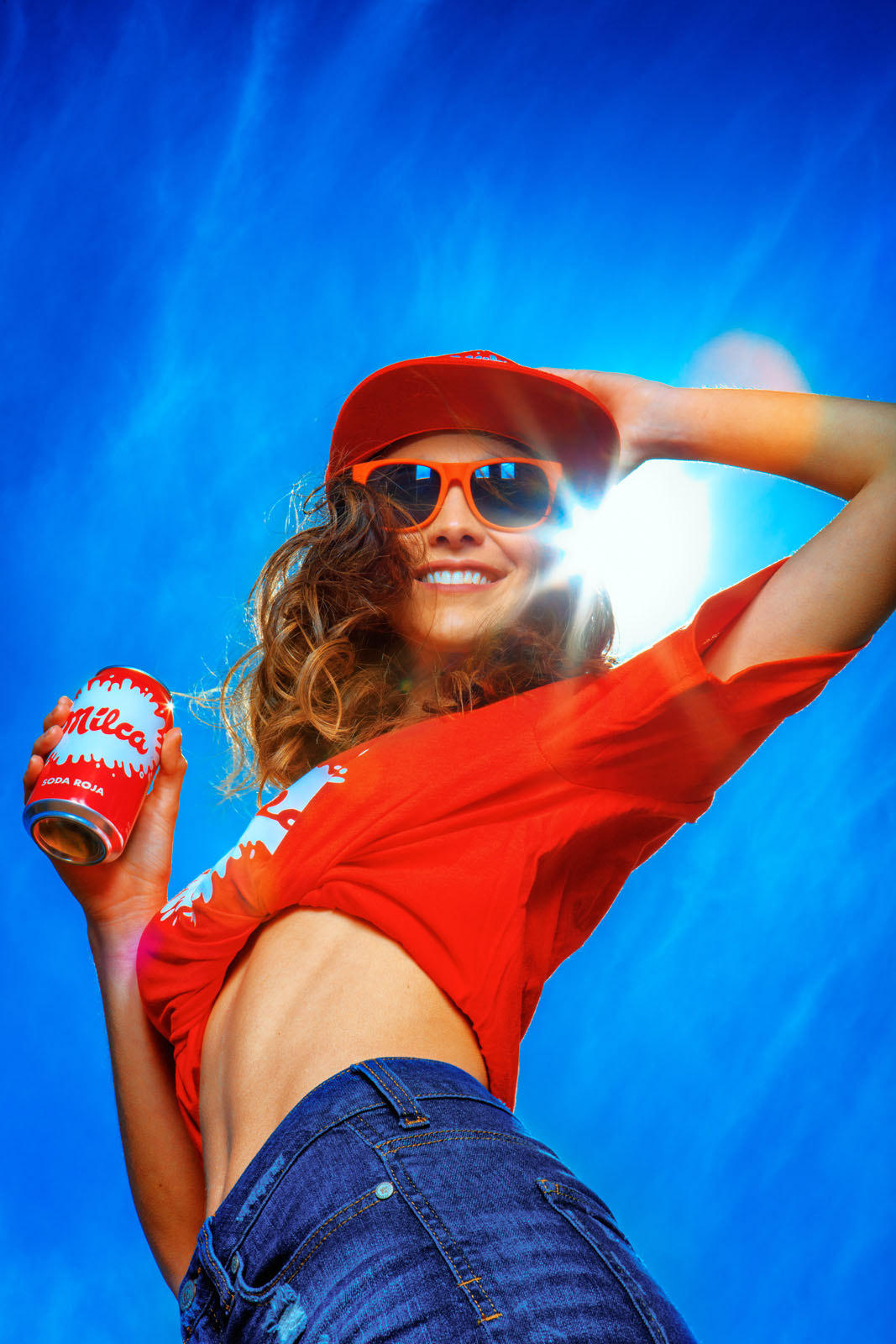 There's always small adjustments you can make once you see the final framing and lighting. If possible I like to try out a variation height or perspective. But traveling with Apple boxes & small stepping stool isn't always ideal. As I mentioned before when working on location keeping gear to a minimum is usually best specially with a small crew. And that's one of the reasons why I love my camera bag. It's sturdy and strong enough to hold my weight and it can double as an Apple box because I can stand on it.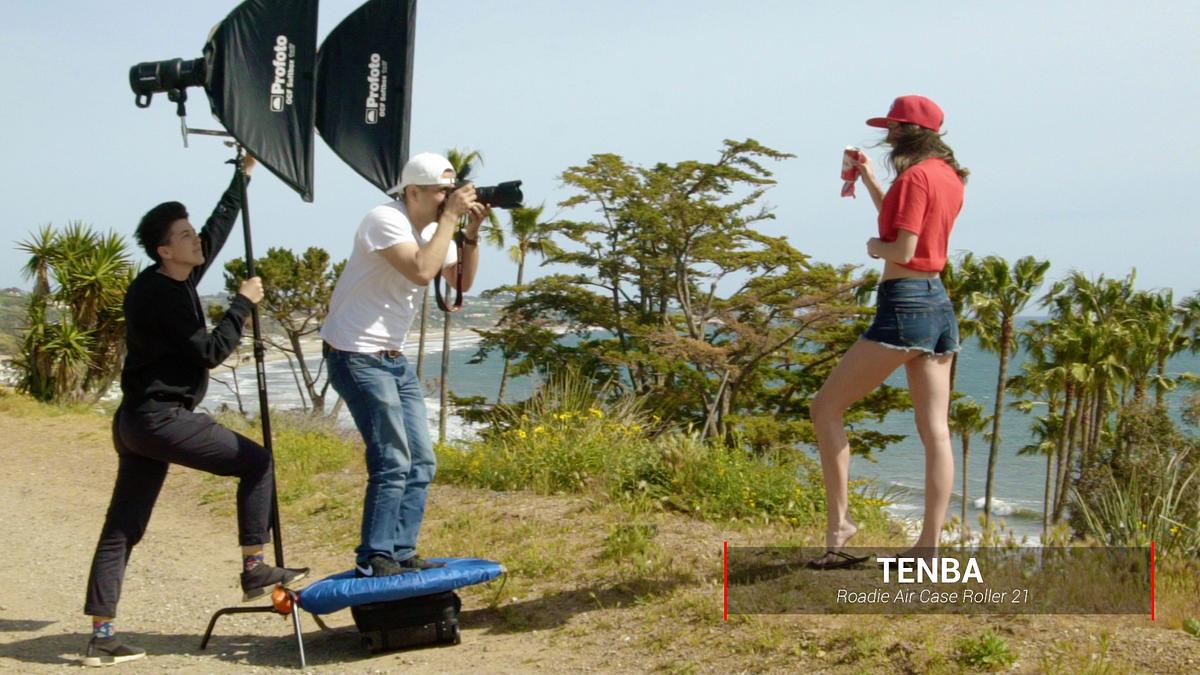 Tenba Roadie Air Case Roller 21- https://bhpho.to/2K3GaRq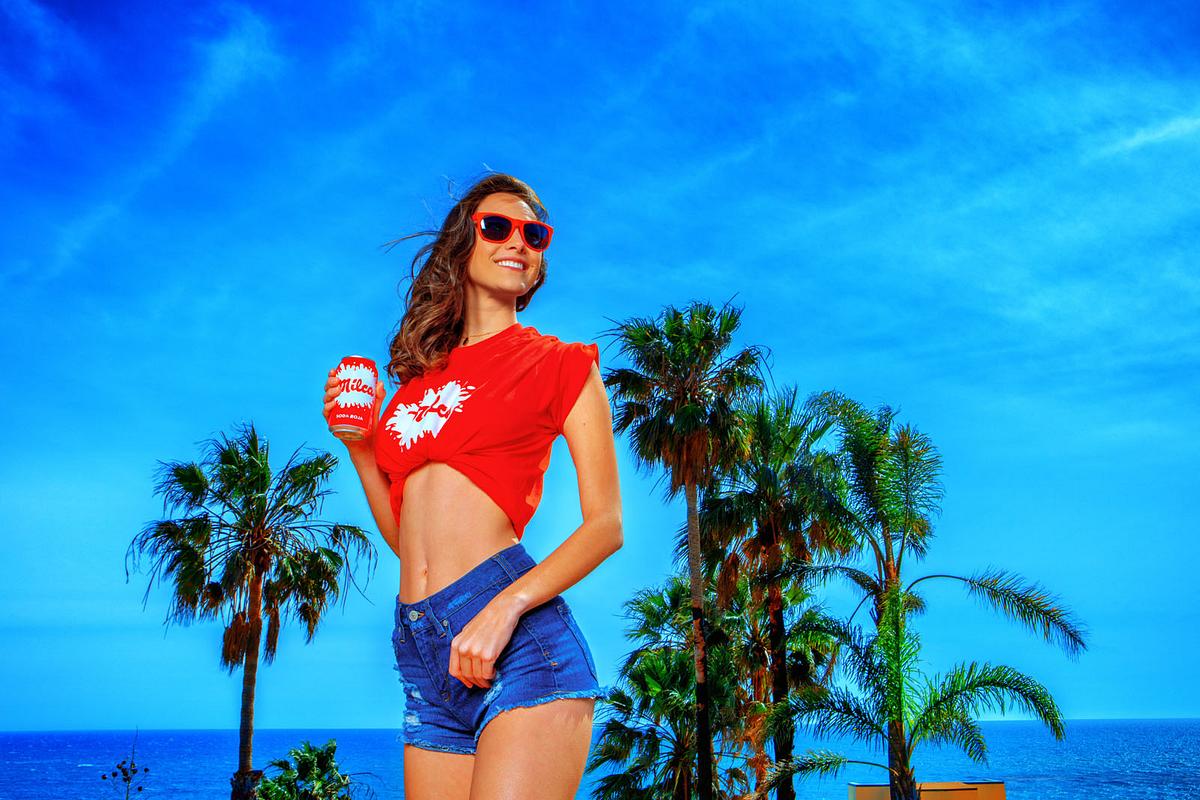 This was my favorite shot because it had everything I wanted to show. The ocean, the blue skies, the palm trees and of course Marina enjoying a Milca.

The final photo was a detailed shot of a Milca can being handed over with the sun in the background. Since Milca is from Nicaragua I hand modeled wearing my ring that's the Nicaraguan flag emblem.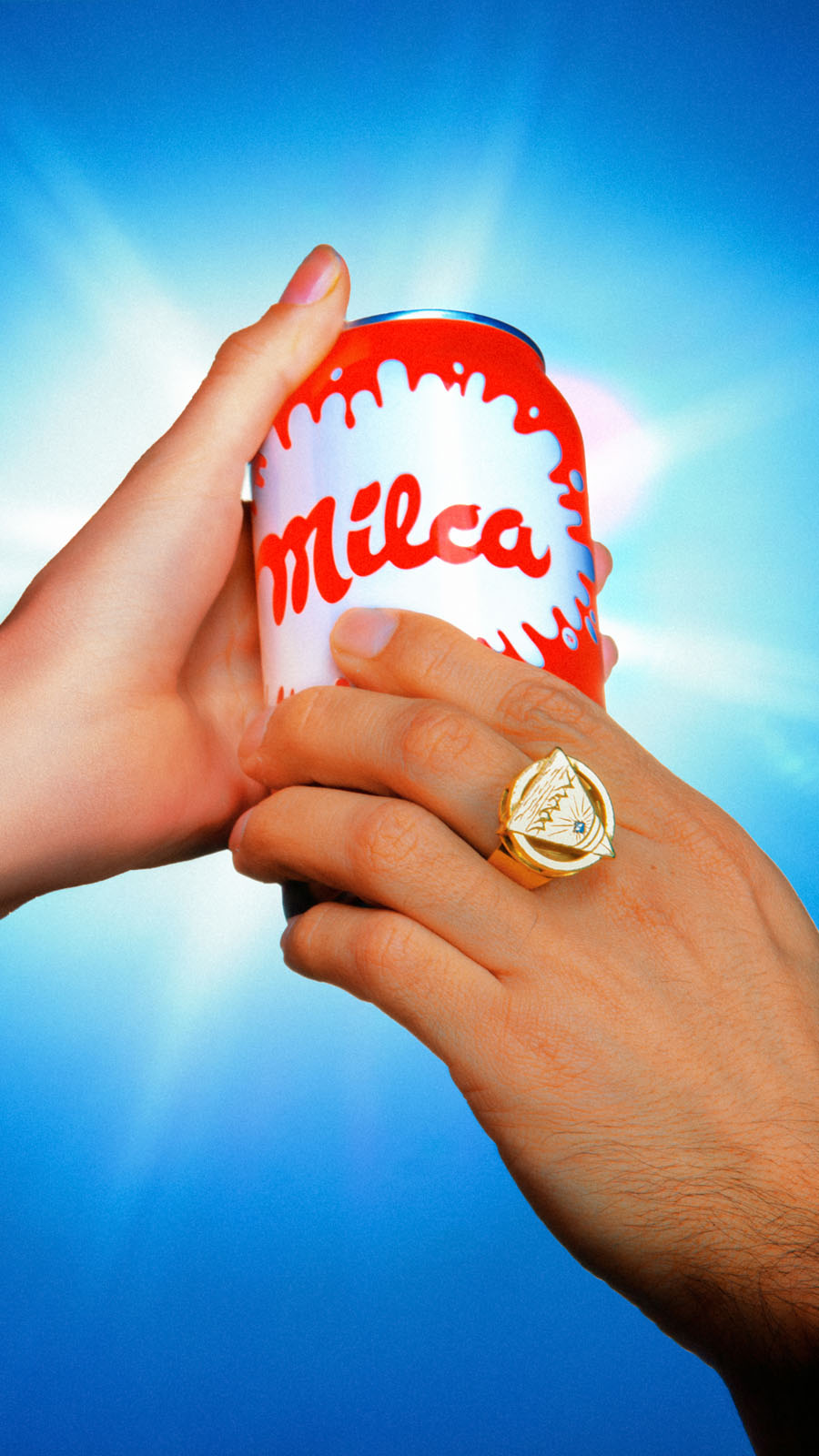 The final thing we had to do was produce a vertical video/motion asset. That meant we had to change lighting, framing, and camera. I wanted to keep the same visual aesthetics and not let the sky blow out. But to match that intensity with video lights would require powerful lights and generators which we didn't have.

Tell help bring down the sky I used 85 tiffin filters, and counter them by dropping my White balance. And for lighting the Skylite Rapid came to the rescue! It's a 5x5 that folds down this small (see photo blew) for portability, and we used a silver reflector to bounce sunlight back to Marina and light her.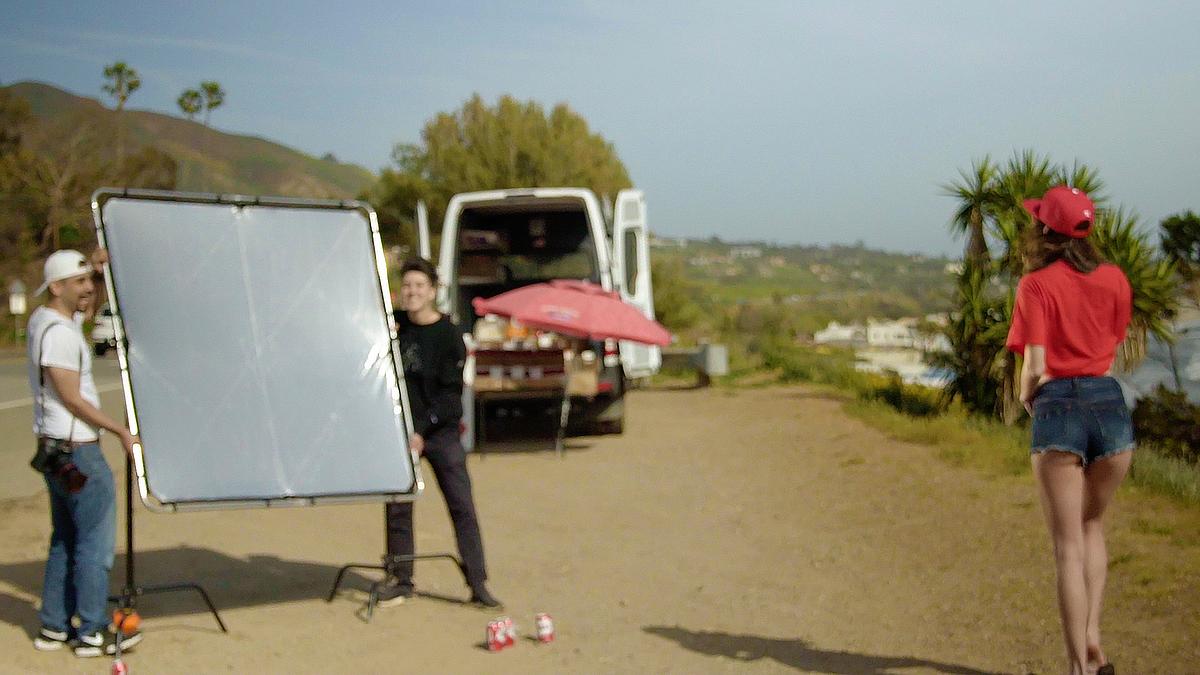 Lastolite Skylite Rapid Midi Kit (5 x 5') - https://bhpho.to/2K2ss17
2x Lastolite Grip Head for Skylite Frame/Panel Reflector - https://bhpho.to/2K5VUDs
2x Avenger C-Stand Grip Arm Kit (Black, 10.75') - https://bhpho.to/2K1ywqKTiffen
77mm 85 Color Conversion Filter - https://bhpho.to/2JYCH6O
Tiffen 77mm 85B Color Conversion Filter - https://bhpho.to/2JYXKWX
Tiffen 77mm 85C Color Conversion Filter - https://bhpho.to/2JZjMc5Canon
EOS-1D X Mark II DSLR Camera- https://bhpho.to/2LtdhND

I filmed her at 120fps using a 1Dxmk2 and here's the results.

And that concluded our shoot. Thank you so much Javier at Milca for the opportunity and Marina for working with me on this shoot. Being from Nicaragua this was a dream come true. Be sure to follow them on Instagram and show them some love.

If you enjoy content like this, please share this post/video and sign up for my newsletter to stay up to date on everything I'm doing.